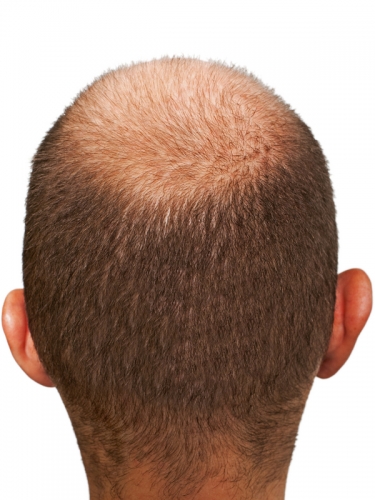 Alopecia is the medical term defining hair loss. The condition is not necessarily associated with head hair loss; but many patients (women and men) can experience alopecia in other areas of the body.
There are a variety of causes behind alopecia, including some hairstyling routines such as ponytails and braids. Iron deficiency and weak immune systems are also contributing causes for alopecia or hair loss.
For reasons unknown, the body's own immune system can attack the hair follicles and affects normal hair formation.
Alopecia areata takes different shapes and forms. The most common pattern is hair loss occurring in multiple spots on the scalp. The most severe and serious hair loss condition is alopecia totalis where all of the hair on the scalp is lost.
In other rare cases, hair loss is experienced throughout the entire body– a hair loss disease known as alopecia universalis.
Not to be confused with the hair shedding syndrome that often affect women at the end of their pregnancy or following the discontinuation of hormonal estrogen, alopecia areata is not contagious and can occur most often to young adults, teens and children.
Alopecia areata is diagnosed by conducting a biopsy of the scalp or upon closer examination of damaged or broken off hairs.
Dr. Alba Rayas will be able to make the right diagnosis and provide you with the best possible treatment to alopecia and other hair loss conditions in men and women.
Ask Dr. Reyes
Once you click the button you will receive your quote in your email within a few minutes and we will never spam you.