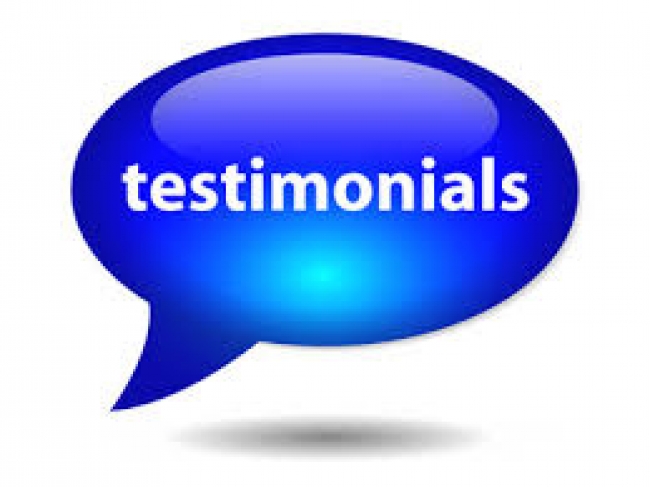 Our patient testimonials are our best asset. Seeing satisfied patients is our drive to momentously move forward and continue providing the best hair transplant care possible.
Read or watch a video of some recent testimonials from our hair transplant patients to find out why Dr. Alba Reyes is one of the trusted hair restoration specialists in the Caribbean and Latin America.
Patient Satisfaction is Priority
"Dear Dr. Reyes, I want to highly commend you, your medical technicians and office staff for performing such an excellent job with my hair transplant. I had a hair transplant procedure done in Sao Paulo, Brazil five years ago by a "highly rated doctor" and the results were marginal at best. I never considered having another hair transplant until I had a chance conversation with one of your former patients. The difference between his results and mine were night and day, I could not tell that he had had a hair transplant. Now that you have performed my procedure, I am so glad that I choose your clinic because I now know that besides being a highly trained professional, most important of all, you are a perfectionist."
"I decided to look into hair transplant surgery. I educated myself on all available techniques. I read up on all of the best methods and realistic expectations from surgery. I also did a comprehensive search on cost methods applied by different surgeons. After careful consideration I came to find your clinic in the Dominican Republic. I studied the before and after photos on your website and read all literature available on your organization and history. When I compared all of this information to all of the research I had done on other clinics in the United States, It became glaringly obvious that your clinic could provide the best results at the most affordable price."

"I am very satisfied with the results of my hair transplantation. Before committing to having surgery outside the US, I did due diligence, and spoke to several of your patients and reviewed as much information as possible about the procedure and your medical practice. All the information I found was very positive. I became convinced that I could obtain superior results at a superior price at your practice. Additionally, the trip served as a family vacation at the all inclusive resort associated with the practice. For my family and myself it was a relaxing and enjoyable time. All expenses combined were much less than what I would have paid should I have had my procedure done in the US. More important than cost, of course, is safety and the results of the surgery. "
Ask Dr. Reyes
Once you click the button you will receive your quote in your email within a few minutes and we will never spam you.